To stay in business you must consistently produce bid proposals that accurately reflect the cost of the work involved, at prices that the market will bear.  To achieve peak performance, you have to be expert at bidding and adopt advanced bidding techniques that enable you to keep bid prices down while keeping profit levels up.
This one-day in-house training session at your facilities provides you the know-how and the tools needed to do just that. It was created specifically for construction companies in the infrastructure construction industry, particularly those in the highway, bridge, pipeline, underground utility, oil field construction services and site work segments.
Know-how
This training session introduces you to advanced techniques employed at each stage of the bid process:
Prospect Stage

Strategic prospecting techniques
Bid Log analysis
Job Log analysis

Estimate Stage

Cost mapping techniques
Standard cost-breakdown-structures
Monte Carlo risk analysis

Bid Stage

Job-specific equipment rates
Discount offers
Weighted business overhead allowances

Launch Stage

Standardized budgeting techniques
Job books
Internal pre-jobs
Tools
To enable you to proceed immediately with the implementation of the best practices introduced during training, you will receive copies of the Core Process Maps presented during training. They graphically illustrate:
What core tasks must be performed in each stage.
The responsible role for each task.
The order in which tasks should be performed.
The tools needed.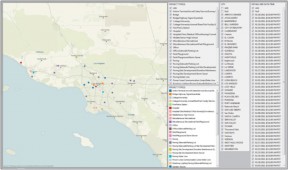 If you elect to purchase them separately, you can also receive any of our advanced estimating tools in our Document Library, including:
Bid Log & Analysis Workbook
Job Log and Analysis Workbook
Chart of Accounts to Price Breakdown Structure Mapping Worksheet
Discount Offer Worksheet
Job Book Outline
Internal Pre-Job Checklist