Running an infrastructure construction company is tough. Competition is cutthroat, risks are astronomical, profit margins are small and the resulting stress is staggering. Simply put, chaos is the norm. To establish order and realize a profit, you need to process the chaos and run your company like a job – with a plan and a schedule.
This one-day, in-house training session provides you the know-how and the tools needed to use Grantlun's Strategic Business Management Process to do just that.  It was created specifically for construction companies in the infrastructure construction industry, particularly those in the highway, bridge, pipeline, underground utility, oil field construction services and site work segments.
Know-how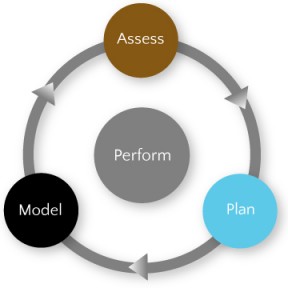 This training session teaches you how to use Grantlun's Strategic Business Management Process to:
Assess the six  business elements of your company's operations.
Plan to address the issues at hand.
Model the 3 core aspects of your operations: financial, organizational and operational.
Perform day-to-day operations to achieve your planned objectives.
Review the SBM Process
Tools
To enable you to proceed immediately with building your business plan, you will receive Grantlun's Strategic Business Plan Template, and, its Business Function Action Plan Template.
If you elect to purchase it separately, you can also receive the Advanced SBM Toolset, which includes:
Financial Performance Assessment Workbook
Job Log and Analysis Workbook
Cash Flow Forecast Workbook
Market Assessment Workbook
Bid Log and Analysis Workbook
Key Practices Assessment Workbook
Current Organization Chart Templates
Fleet Composition & Charge Rate Assessment Workbook
Mindset Assessment Notebook
Assessment Notebook Template
Business Plan Outline Template
Ideal Core Process Network Diagrams
Ideal Role Charts
Role Fulfillment Workbook
Planned Organizational Chart Templates
Revenue-Cost-Profit Forecast Workbook
Strategic Business Planning & Management System Implementation Guide